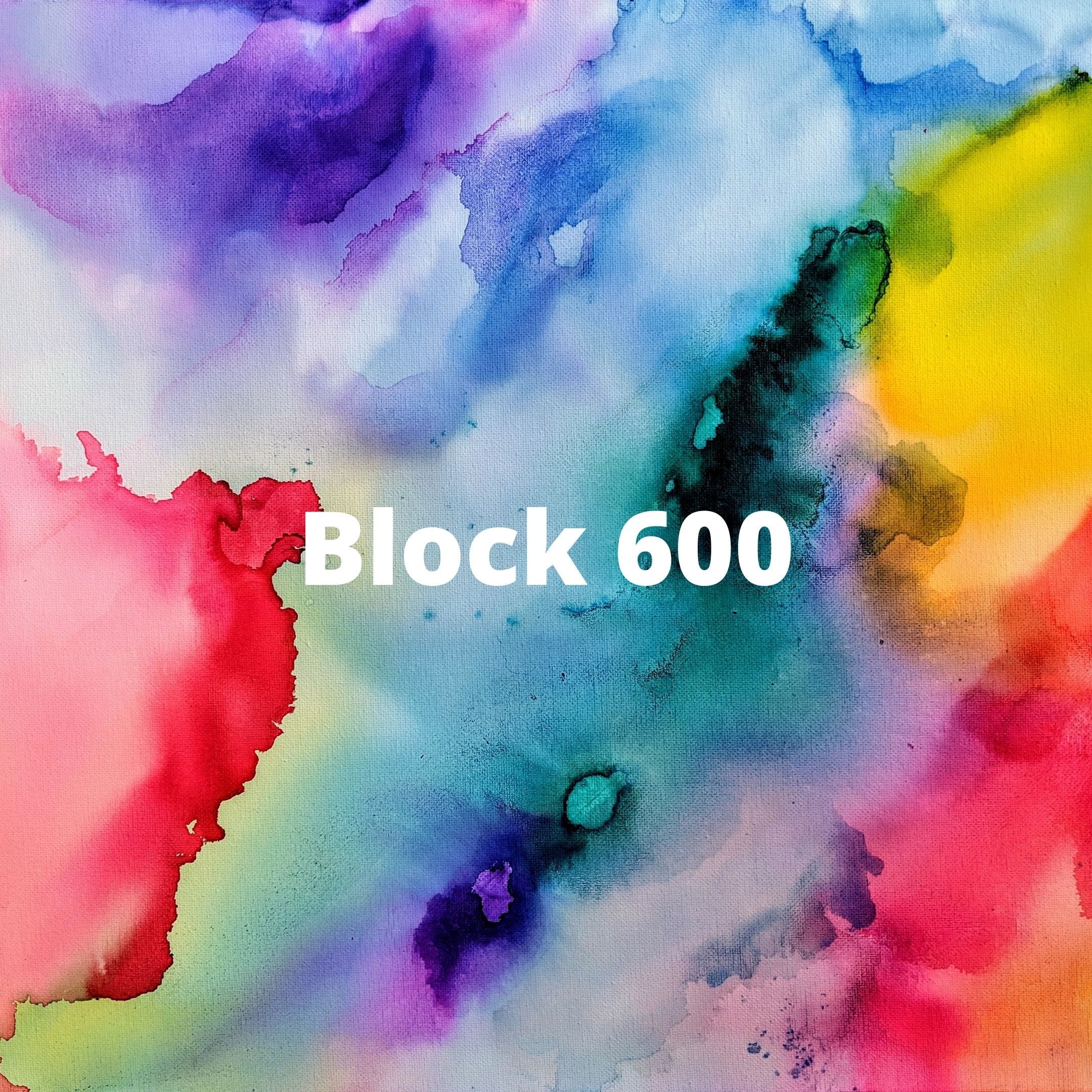 Located at N Theard Street and Columbia.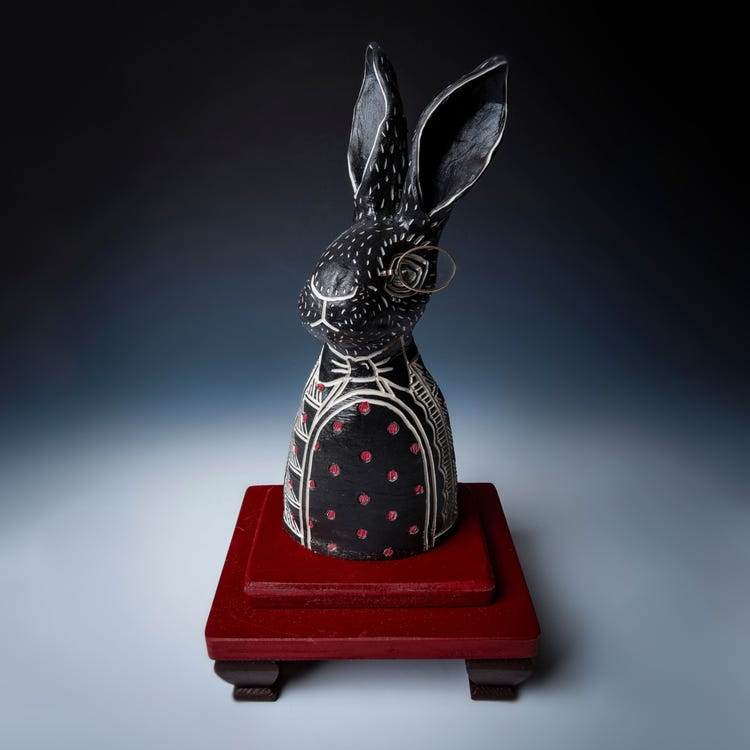 Reiko Uchytil
604

My journey with clay has been a lifelong one, I grew up in a potters studio. I am a second-generation artist. I find myself blessed and fortunate to study under master ceramicist, Miky, and the late Steve Cunningham. (Aka Mom and Dad) I began doing shows in 2013 as an emerging artist at the Des Moines Arts Festival. I studied at the University of Iowa, receiving a BA in Health and Human Physiology, BA in Psychology, and a minor in Dance. But through it all, I maintained my passion and love for art, particularly ceramics. I continue to explore the endless possibilities and versatility of clay. I am not a potter but an artist. Clay is my vehicle of choice to transport my imagination into the physical world.
Steve Coburn
609

My work is wheel-thrown, high-fired functional stoneware, and porcelain pottery.
Jennifer Ponson
620

"I like to make people happy and when someone wears my design, it opens up a conversation either with someone else or inside themselves. A chance to be creative."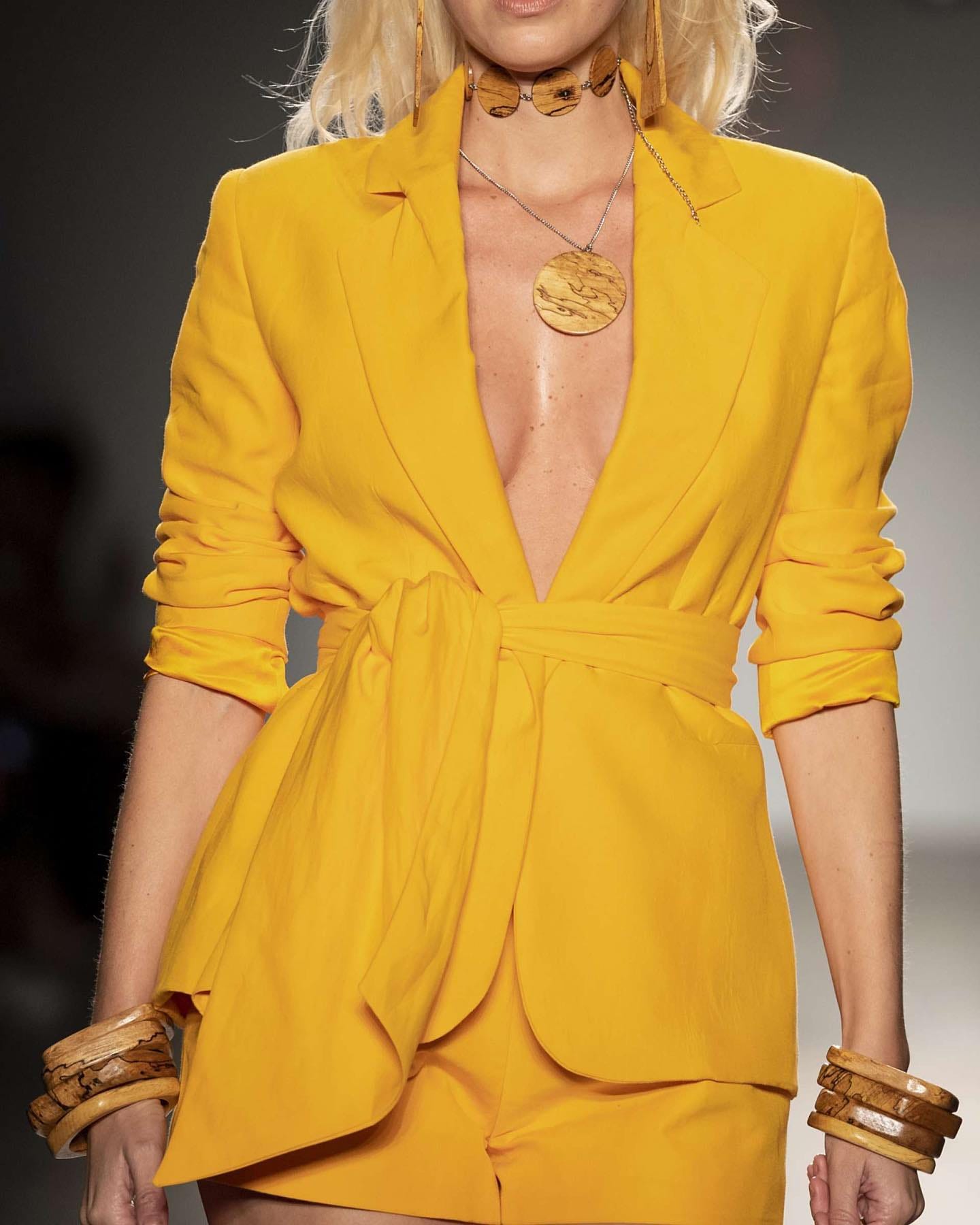 Molly Taylor
626

Beneath the Bark was founded in 2014 by Louisiana artist, Molly Taylor. All the wood used to make our jewelry is locally sourced, reclaimed and salvaged from Louisiana woodworkers scraps. Molly started making jewelry when she was thinking of Christmas gifts for family and friends. Today, Beneath the Bark is a full time business and brand. In September 2019, we were invited to show our jewelry collection at New York Fashion Week earning us press in Vanity Fair, Vogue, Elle, The Cut and more. We are a small business that puts a lot of love and detail into our jewelry. We are dedicated to our customers and strive to create timeless pieces everyone can enjoy for years to come.
Kris and Al Clement
630

Since 1993, Kris and Al have been passionate about raising cage-free stoneware pottery. Each piece is handmade one at a time, from scratch, with love. We never use preservatives, gluten or MSG (certainly NO lead, or other artificial flavors). Using a variety of techniques including wheel-throwing, hand-building, multiple firings and positive reaffirmation, we make the extra effort to create unique, one of a kind pieces that will bring beauty into you home and a smile on your face as you use it everyday. Simple. Fresh. Lasting. Free Range Pottery the way it used to be... only better...
'cause it's Clement Clayworks! Enjoy Life!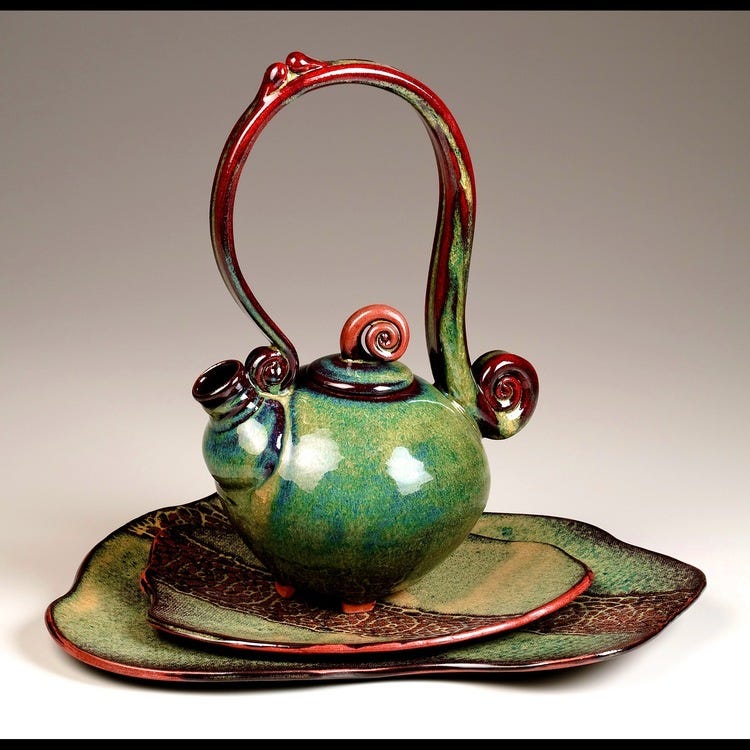 Christy Boutte
635/636

Her work is known and seen worldwide, but she prides herself on showing her work in her home state of Louisiana. Inspiration for Christy's work comes from her surroundings, especially Louisiana and it's rich culture. As a deaf artist, Christy's intent is to engage the viewer to "see" sounds and "hear" color. In recent years, Christy has changed her style and technique. While still enjoying palette knife painting, she now uses her fingers as brushes which gives the painting movement and evokes emotion. The artist likes to describe her work as "expressionistic, impressionistic and fashionistic". In addition to traditional paint, Christy works with chalk, spray paint, metallics, gold leaf, glitter, Italian glass beads , jewels and, more recently, has been finishing her pieces with a resin coating.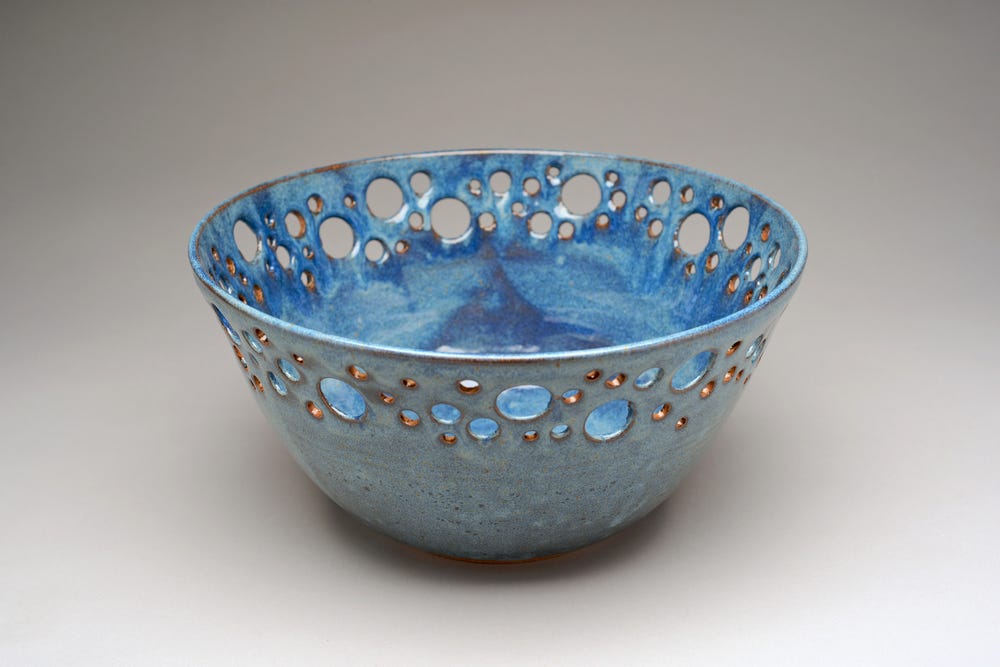 Michele Benson Huck
646

I create functional wheel-thrown and handbuilt stoneware pottery and mix my own non-toxic glazes.